Garden and plant show September 2021
The castle and gardens of Hex are known since years as a meeting place for the connoisseurs and amateurs of plants, horticulture and nature.
The annual garden and plant show is for many an opportunity to meet friends and colleagues in a relaxed atmosphere - and in the exceptional environment of these historic gardens - to discover special plants and to seek advice from growers and specialists. 
The next plants days will be on 11 and 12 September.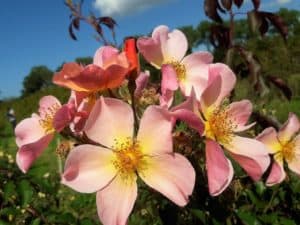 Rozen
  België staat bekend om zijn uitzonderlijke kwekerijen, tuinen, tuiniers en tuinarchitecten. Een van de mooiste pareltjes is rozenkwekerij Lens Roses,
Read more "