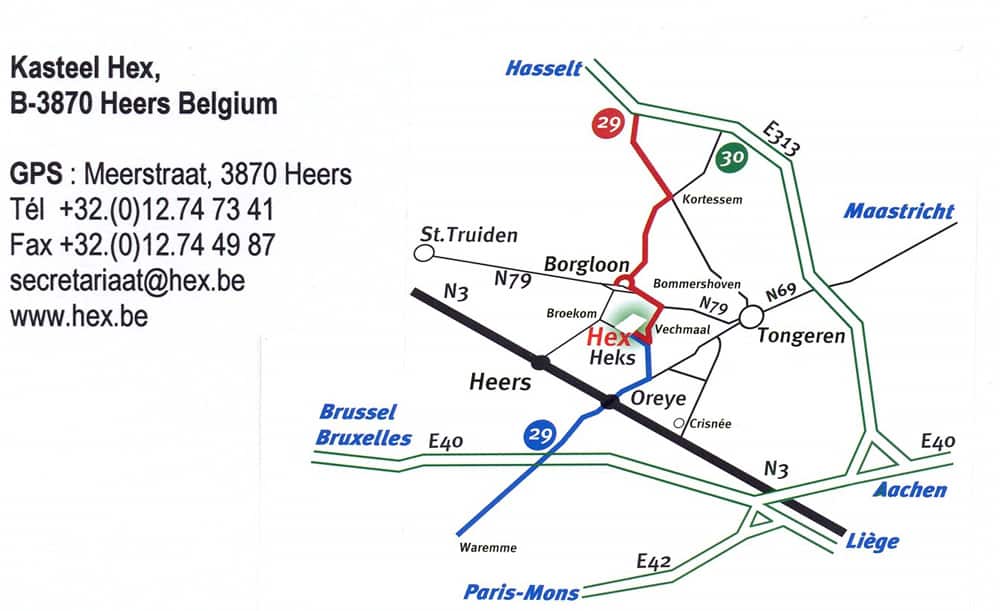 You reach Hex from the E40 (Brussels-Liège / Liège), exit 29 (Waremme/ Tongres), direction Tongres / Tongeren.
Hex is signposted on the signs along the ancient Roman road from Oreye to Tongeren / Tongres.

Or you reach Hex from the E313 (Antwerp-Liège / Liège), exit 29 (Hasselt East /Kortessem) direction Tongeren.
In Kortessem direction Borgloon, in Borgloon direction Heers.
Hex is indicated on the way to Heers.