Address
Ancienne chaussée Romaine 64 BE-4360 BERGILERS
VEGETABLE PLANTS
PERENNIALS
La Prêle is a small nursery specialising in rare or indispensable perennials reminiscent of grandma's garden, such as auricles (Primula auricula), one-year old geraniums (Pelargonium) and old carnations (Dianthus). There is also a preference for natural gardens with a non-organised mix of colour and scent, where grasses also find their place naturally. Most plants are grown on site and only in small quantities from the mother plants, without abundant fertilisation and 'doping'.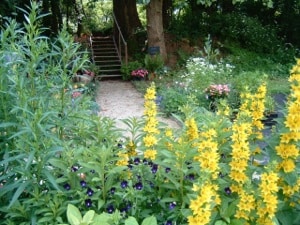 A small wood at the nursery also lends itself to growing shade plants: ferns, Epimedium, Helleborus and other little gems that prefer to do without sun. More topically, you could mention bamboos that can form beautiful massive groups, with a choice of proliferators or tussocks. A small selection of shrubs is also grown, as well as original annuals to brighten up summer baskets. The collection was born out of this Pelargonium.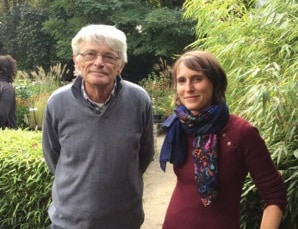 As a grower's choice, Céline also provided a nice collection of gestation plants for bees. From the impressive collection of these at her nursery, she now makes another selection. Since 2012, she also carries the collection of 'Le Potager Gourmand', taken over from her neighbours, with a.o. 60 different tomato varieties in spring.