Marc & Bénedicte Verhofstede
Address
Zaubeekstraat 227 BE-9870 ZULTE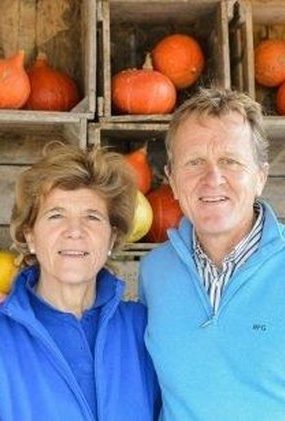 Marc en Bénédicte Verhofstede hebben een landbouwbedrijf geërfd in het West-Vlaamse Zulte. De grond was in het begin zanderig en weinig vruchtbaar.  Marc is zich gaan verdiepen in het complexe proces van humusvorming en slaagt er in met een gecontroleerde en aërobe compostering de bodemvruchtbaarheid op niveau te brengen.
Als bedrijfsadviseur stelt hij vaak vast hoe veel landbouwgronden aan een verhoogde plagen- en ziektedruk lijden ten gevolge een slecht bodembeheer en het gebruik van chemische meststoffen of bestrijdingsmiddelen. De verstoorde balans in de bodem veroorzaakt een afnemende bodemvruchtbaarheid en vitaliteit van het gewas. De bodem werd in de gedachtegang van de moderne aanpak vaak herleid tot een neutraal substraat waar wortels slechts houvast vinden, en kreeg niet de aandacht die het verdiende.
Bodemonderzoek en -biologie in de USA van de laatste decennia toont meer en meer het belang van bodemleven als basis voor een gezond eco-systeem. Men heeft bijvoorbeeld 'herontdekt' dat planten in de groei een intensieve samenwerking hebben met micro-organismen in de bodem. Het is het bodemvoedselweb dat de plant voedt.
Om de balans in de bodem te herstellen, met het oog op een gezonde gewasontwikkeling zonder chemie, hebben Marc en Bénédicte Verhofstede in 2002 Humus BVBA gestart. Humus BVBA biedt adviezen en producten aan om de bodem beter te voeden. Met compost en COMPOST-THEE wordt het bodemleven succesvol en op een verantwoorde manier gevoed. Al dat goeds komt terug in de vorm van de vitaal gewas.
Zij vertellen er alles over op hun stand in de moestuin. Uw meegebrachte compoststalen analyseren zij ter plaatse met zo nodig advies voor verbetering. Want ook gezonde voeding begint bij een levende bodem met veel humus. De bodem is de motor van onze voedsel- kringloop.
Ook met het oog op het klimaat vinden zij koolstofopslag heel belangrijk. Groenafval composteren is koolstof in de aarde opslaan. En een levende koolstofrijke bodem kan de klimaatverandering keren. Een vruchtbare bodem vol humus kan ook zowel excessieve regenval als droogte beter aan. Kwalitatieve compostering en inzet van een grote diversiteit aan gewassen en rassen draagt bij tot een betere koolstofopslag in onze bodems.
zie de video van HUMUS bioboerderij: https://fb.watch/3B-98gWjpI/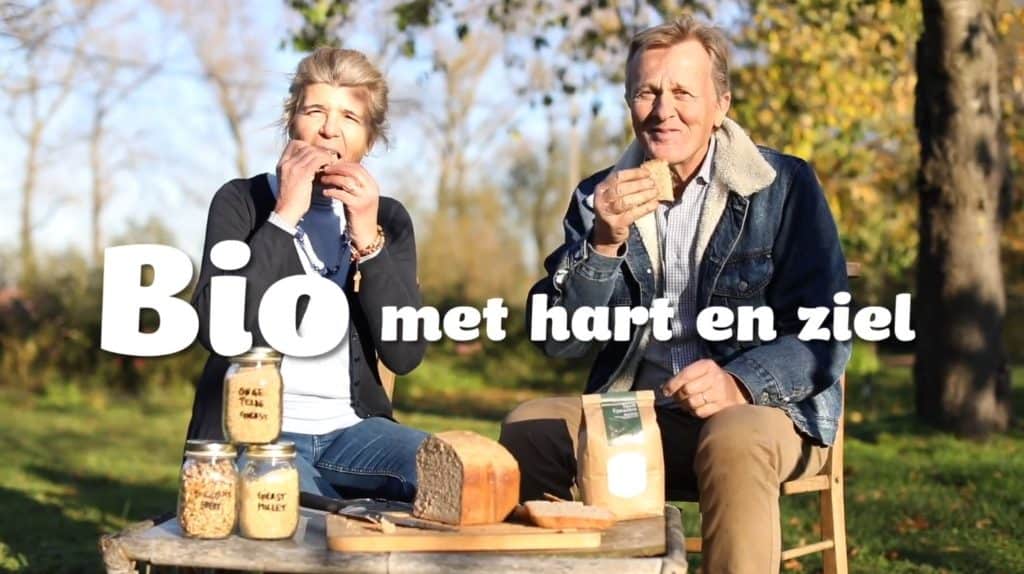 *During the Garden and Plant show in September Marc Verhofstede will advise how you can improve your soil if necessary, if you take a soil sample in the correct way, or possibly compost either from your own garden or purchased.
Dig a pit 30 by 30 cm and 30 cm deep. Then, using a long spade, take a thick slice of soil, up to 30 cm deep and 10 cm thick, from the bottom of the pit. Place this it intact in an open box and take it with you to the stand.