Address
Weilgenstraat 21 BE-3700 TONGEREN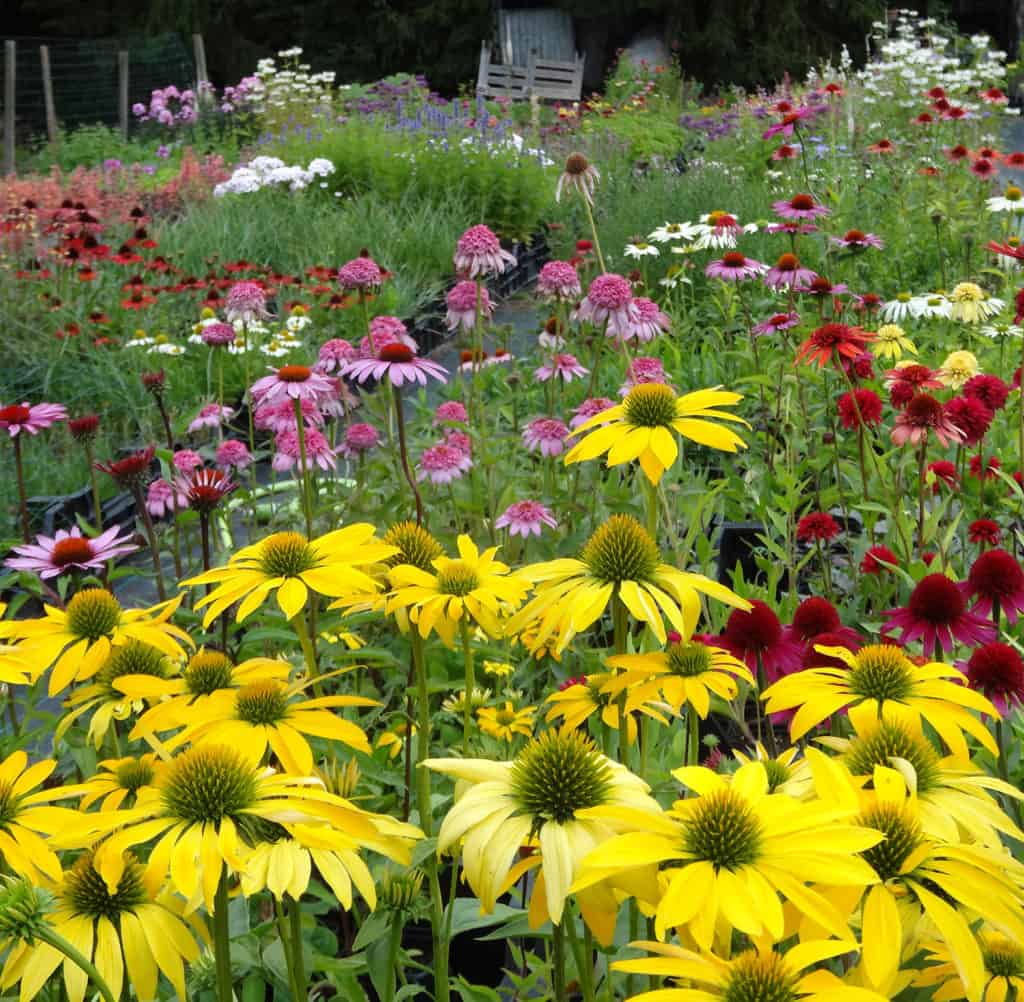 AGASTACHE, EUCALYPTUS, ECHINACEA, E.A. PRAIRIEPLANTEN
Wat in 2003 begon als hobby heeft Tom Devriendt ondertussen uitgebouwd tot een gezellige kwekerij in een mooi kader waar persoonlijk advies hoog in het vaandel staat.
Hij specialiseert zich vooral in zomerbloeiers (met een uitgebreid aanbod Agastache, Echinacea, Penstemon en Sedum) en Eucalyptussen.
Agastache, Echinacea (enkelbloemigen), Penstemon, Sedum; het zijn allemaal planten die druk bezocht worden door bijen en hommels. Echte drachtplanten. Deze planten verlangen een goed gedraineerde bodem, veel zon en bloeien de hele zomer en soms ook nog tijdens de vroege herfst. Je hebt er dus lang plezier van. In Hex brengt Tom Devriendt met name : Agastache, Eucalyptus, Penstemon en Echinacea.
Het assortiment op de kwekerij is uiteraard veel uitgebreider (o.a. ook Akeleien – Aquilegia -in de lente) en wordt ook druk bezocht door bijen en hommels.
Een andere specialiteit van Tom zijn Eucalyptussen. Deze bomen uit het verre Australië zijn het geliefkoosde voedsel voor koala's. Er worden meer dan 20 soorten aangeboden op de kwekerij. Verschillende daarvan kunnen vorst verdragen tot -15°C of kouder en zijn dus zeker het proberen waard voor een beschutte plek in de tuin. Andere kunnen als kuipplant worden gehouden (roze, rood en geel bloeiende). Ze houden van veel zon – minder van (noord)oostenwind in de winter, zijn bladhoudend en door hun elegante sierwaarde en geur geven ze een Zuiderse toets mee aan een tuin of terras. Na een aantal jaren kunnen Eucalyptussen gaan bloeien en bijen en hommels zijn verzot op de nectardragende bloemen.
Als keuze van de kweker voorziet Tom deze keer een mooie collectie drachtplanten en planten met zilveren blad, inclusief Eucalyptus
Comme choix du pépiniériste Tom prévoit une belle collection de plantes mellifères et des plantes à feuillage argenté, ci-inclus les Eucalypthus