Address
Kloosterstraat 40 BE-3300 TENS
stevenskristel@hotmail.com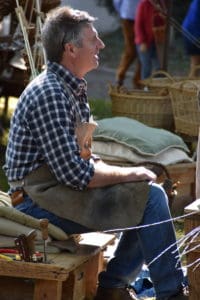 ORIGINAL FRENCH BASKETBRAIDING:
The authentic models are from the 18th and 19th Century and are still used today to make utility baskets. Kristel Stevens, Françoise Dehalleux, Johanna Stuart and Bruno Vloeberghs thus successfully continue the work of Anne Hermans.
The exhibition "From plant to basket, willow in all its stages" in 2016 was a great success.
francoise.wapiti.dehalleux@gmail.com