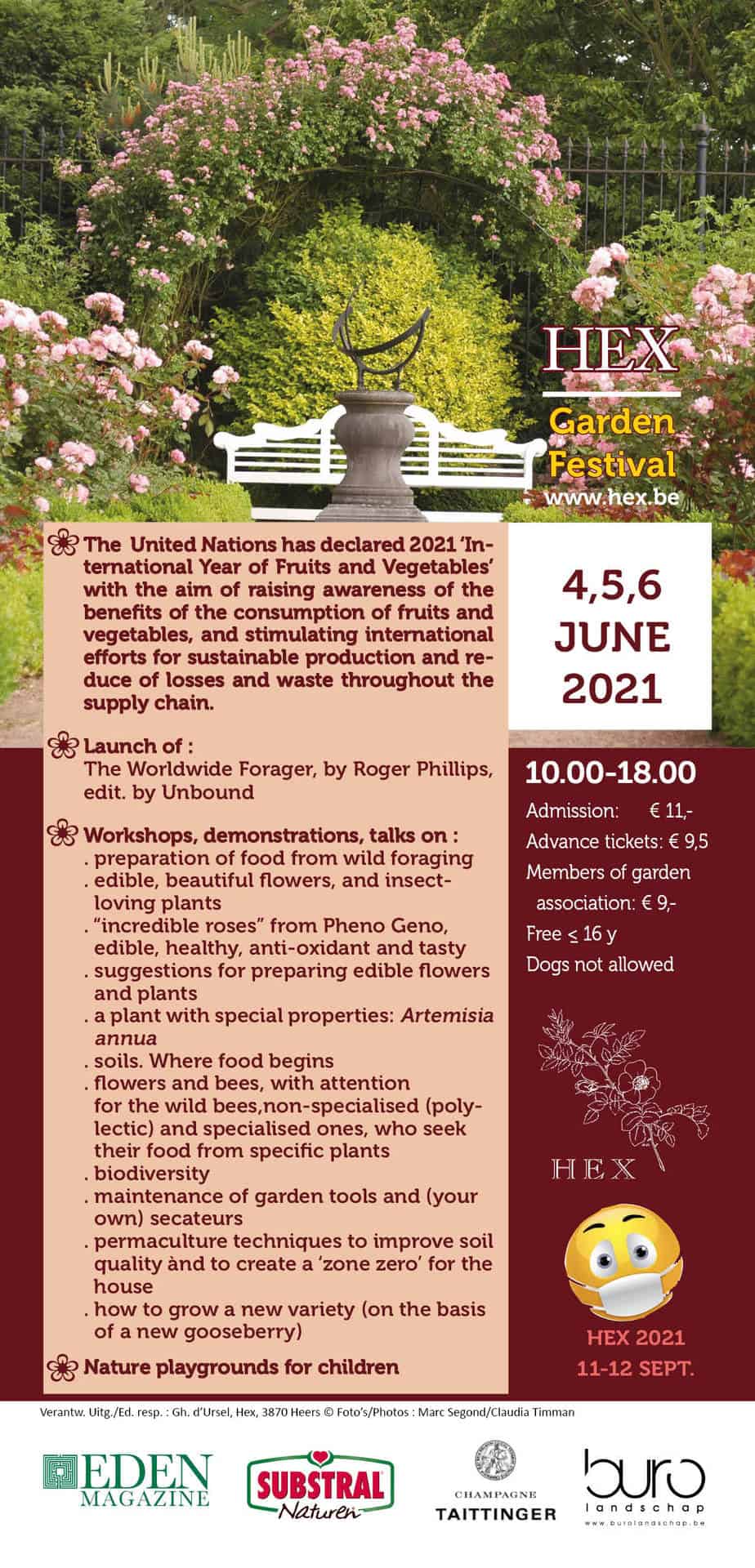 The United Nations has declared 2021 'International Year of Fruits and Vegetables' with the aim of raising awareness of the benefits of the consumption of fruits and vegetables, and stimulating international efforts for sustainable production and reduce of losses and waste troughout the supply chain.
The castle and gardens of Hex are known since years as a meeting place for the connoisseurs and amateurs of plants, horticulture and nature.
The annual garden and plant shows are for many an opportunity to meet friends and colleagues in a relaxed atmosphere – and in the exceptional environment of these historic gardens – and to discover special plants and to seek advice from each other, growers and specialists.