FRIDAY 9 – SATURDAY10 – SUNDAY 11 JUIN
 

from 10 am until 6 pm (last tickets 5 pm)



The chateau and grounds at Hex are surrounded by lush gardens as well as parks, farmland, orchards and forests. Hex dates from the late 18th century and has, over time, managed to preserve its atmosphere, its traditions and its unique character.The gardens and grounds are maintained by professional gardeners who want to show and share the intricacies of their art to an interested public.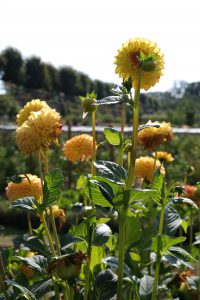 Opening 2017
Sept 9, 10
From 10 am to 6 pm (last tickets 5 pm)
Ticket:  € 10 pp.
Annual card: € 16 pp.
Members Garden Clubs:  € 8 pp.
Free under 16 y
Acces difficult for wheelchairs and prams
No dogs allowed. Free Parking
THE THEMES:
 Apart from delightful walks and guided tours in and around the gardens throughout the day, special displays of interest to gardeners will also be on show, such as: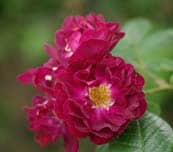 THE IMPORTANCE OF BEES AND OTHER INSECTS 
AND THEIR HOSTPLANTS
– An exhibition by Rik Storme (Planterij Groenstraat 13) of a selection of bee-plants from a four-book series of plants (K. SIDERUS 'Plant types', 1899, 1901, 1905, 1903) executed in the Art Nouveau style, with great botanical precision (throughout the day)
– Rose walk with Rudy Velle (Lens Roses). He tells about insects on roses and points to the species that attract bees
– Lieve Adriaensens and Hilde Bosteels (Silene) bring a beautiful collection of adult show plants of annuals and bi-annuals and their seeds, to enable you to experiment at home (throughout the day)
– Marc Geens (Kruisbessen 'Proef' tuin) takes you for a walk in the garden and explains the huge importance of pollination
–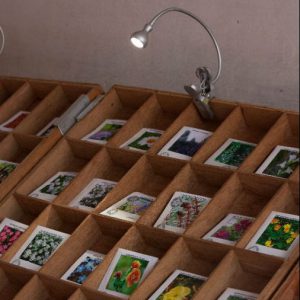 Gert-Pieter Nijssen creates beautiful small show gardens for bees with his 'Nijssen bulbs' (throughout the day)
– Rik Storme (Planterij Groenstraat 13) presents his new leaflet, which is a great help in selecting bee plants. The plants on his stand bear a special bee-label, and he explains these with beautiful material published by the Flemish government for Bee Day – May 28th (throughout the day)
– Jean Marie and Anniek Dheedene (Found.W.Böttcher) will introduce you to late flowering varieties of Clematis as bee plants, incl. the Tangutica family (throughout the day)
THE VERSATILE USE AND VALUE OF LEAF PLANTS – AND VEGETABLES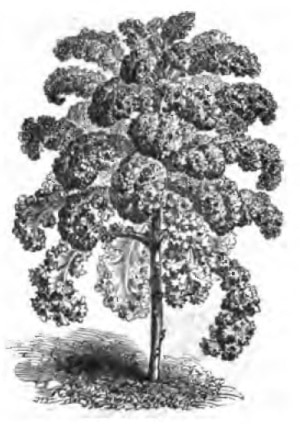 – Peter Bauwens (De Nieuwe Tuin) presents winter green leafy vegetables, a selection of hardy vegetables, rich in vitamins for the darkest months of the year. (September is the ideal time to sow them.) (throughout the day)
– Rik Storme (Planterij Groenstraat 13) gives advice on using and choosing Sanguisorba and ferns, which are perfect plants to grow at this time of year (throughout the day)
– Grow green tea in our climate, with organic tea plants (Camellia sinensis) from the Bierkreek. They tell you how, and show combinations to taste with rose hips and flower petals
THE IMPORTANCE OF FUNGI IN GARDENS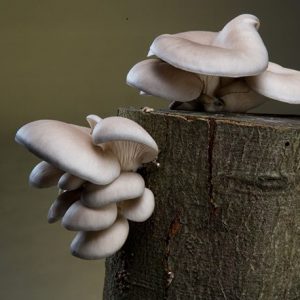 – Pip Gilmore (Groene Takken) shows growing mushrooms on tree trunks and talks about the importance of the whole mushroom cycle until they are reintegrated into the soil again
WHEN THE EDIBLE BECOMES BEAUTY
– Peter Bauwens (De Nieuwe Tuin), proposes an exhibition of his best vegetable pictures.
– Danielle Houbrechts (Kruidjes) demonstrates how tasty, healthy and beautiful roses can be to eat and to use as cosmetics. At her stand Danielle will give a volunteer a rose mask. *
-Caroline Dombrecht (Lens Roses) introduces rose tea and rose care products.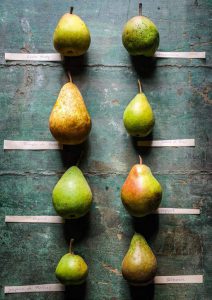 FRUIT COLLECTIONS: OLD AND REGIONAL VARIËTIES
– Marc Lateur is successor to Charles Populer, the driving force behind the preservation of historical fruits at the Centre Wallon de Recherches Agronomiques at Gembloux, and at his stand they will show many varieties of fruit from their orchards, which have been planted with historical varieties
– Luc and Agnes Exelmans (Gezond van bij ons, successors of Fancy Fruit) save the historical fruits of Haspengouw
– Cecile van Agtmaal brings interesting species of Juglans regia, from the well-known nut grower Westhof in Zeeland
CORNUCOPIA OF HOME COOKED REGIONAL PRODUCTS
– Cecile van Agtmaal sells nut oils made from walnuts selected from many regions of Belgium and the Netherlands, each has its own distinct taste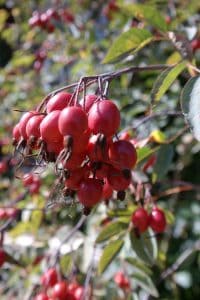 – Luc en Agnes Exelmans sell their own jams, chutneys and cordials made from the fruits in their orchards.
-Marc Geens will show the (goose) berries grown from his experimental garden
– Henk Jan Heideboer shows the beneficial yield for humans and animals that can be gleaned from chestnut (Castanea sativa) and hazelnut (Coryllus avellana), as well as Erica
– Hidden flavours from Umbria at the Piaggio of Piero Baroncelli (Diavolletti).
RARE PLANTS AND GARDEN PRODUCTS
Many expert nurserymen exhibit and sell extraordinary rare plants while specialists offer
exclusive garden products.
CHILDREN
Several participants offer interesting activities and displays to engage the children.
CATERING
There are a variety of places in the grounds where delicious food and snacks, some made with flowers, are available.
Hex 2018 : 8-9-10/6 & 8-9/9
 Tuinen Kasteel Hex
B-3870 Heers-Heks
YOUR ROUTE DESCRITION? CLICK HERE