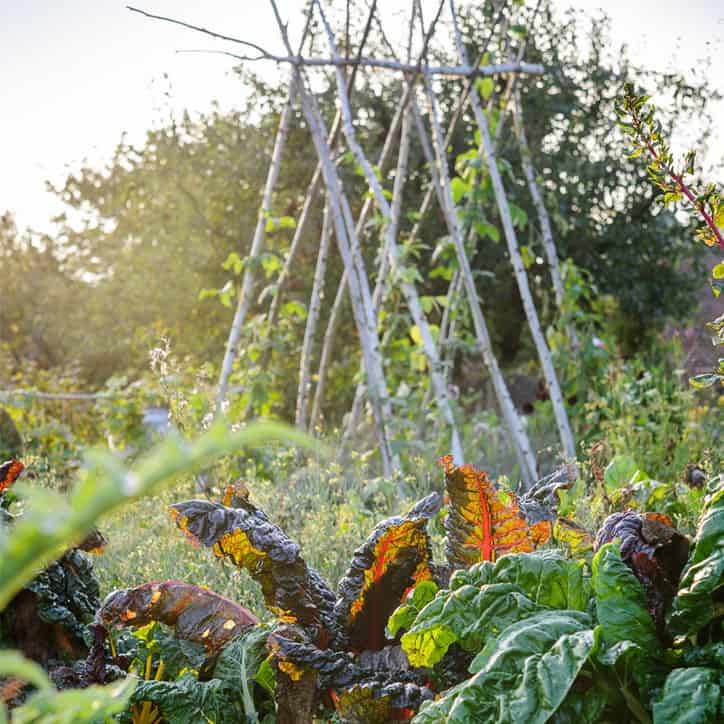 Programme  8 and 9 SEPTEMBER 2018
I          2018 European Year of Cultural Heritage
On display there will be the historic plants, roses, fruit, vegetables and annuals of Hex, plus those of the many nurserymen on their stands.
 II        Biodiversity
Cruydt-Hoeck : on their stand Jojanneke Bijkerk and Jasper Helmantel will explore biodiversity in the garden.
Isabelle Cornette : 'Le Jardin de Merveilles' (The Garden of Wonders). In collaboration with the Ortis laboratories and Herba Sana. This is tfollow up of the (new) medicinal garden in Hex.
Isabelle and her colleagues will take you on a discovery walk to the garden, highlighting the 25 medicinal plants, which are essential to create a healthy garden. They will also show you how to make remedies for your own natural family pharmacy and prepare delicious and healthy recipes. A small surprise awaits you on the stand after the walk.
Groene takken : Pip Gilmore shows how to grow mushrooms on tree trunks and talks about the importance of the whole mushroom cycle. She also offers truffle trees, to grow truffles in your own garden.
L'effet coquelicot : 'Le jardin naturel ' (The Natural Garden) by Gabriele Tarte explores to encourage biodiversity into your garden and which plants to choose.
III       Bees, honey plants, butterflies, beneficial insects are of vital importance not only to garden health but to the survival of mankind
De Nieuwe Tuin : Amaranthaceae. Peter Bauwens presents, for the last time at Hex, a selection of stunning and elegant plants, interesting for their nutritious foliage and edible seeds.
Apiflora : designing a garden for pollinators with Séverine Ans, who shows that giving preference to pollinators and fertilizers increases the yield of his vegetable garden.
Planterij Groenstraat 13 : Rik Storme shares his passion for the importance of bee plants and on his stand he demonstrates how to combine them with other perennials.
Pép. de la Prêle : Céline Willem is also convinced of the importance of bee plants and on her stand she demonstrates a selection from the impressive collection at her nursery.
Cruydt-Hoeck : the importance of bee plants has always been recognised here. Jasper Helmantel explains where it is good to plant them and how beneficial they can be in certain areas.
IV        Silver anniversary – 25 years of Hex's rose and vegetable days
Nurserymen and other participants will focus on displaying 'silver' plants on their stands, and explaining their uses and benefits.
J.P. Misson is the conifer specialist of the Low Countries. From his huge collection of Gingko biloba he will bring varieties with silver foliage, such as 'Sunstream', 'Vanilla Swirl', 'Californian Sunset', 'Snow Cloud', 'Yellow Mellow', 'Pévé Lobo', and 'Pévé Variegata'……
Promesses d'Ombre : even Thierry Modave and Marie-France Welcher have found silver foliage amid their shade plants: Cheilantes lanosa (which by the way grows in the sun) and Anthyrum 'Ocean's Fury'
V         Harvest from vegetable garden and orchard
Fresh, dried and in many delicious artisanal preparations, both local and from various other countries, among the numerous stalls, you can taste and get an explanation of how to make various preparations yourself.
 VI        ALSO :
EXHIBITION by Peter Bauwens / De Nieuwe Tuin: Radishes for all seasons. In June he showed the varieties for spring and summer, now it is the turn of those of autumn and winter. Enjoy these exhibitions, because they are the last ones Peter Bauwens will present at Hex before pursing other interests on his own land.
EXPERTS: Martyn Rix, botanist from Kew, will be present for a question time at the green-info stand of Ward van Teylingen, owner of the NPC Viburnum in the Netherlands.
DEMONSTRATION by Danielle Houbrechts of the many things you can make using rose hips. She explains how to make jam, syrup, sweets, powder, fresh tea and much more, and of course you can taste.
Geert and Ingrid Devriese/a.Sierplant.be have created a SNIFFING POLE to enable you to distinguish the scent of different varieties of bay leaves.
EXHIBITION by SB Farms at Pép. de la Prêle of beautiful plates with tomatoes, in endless colour varieties and with different beautiful vegetables, which also taste delicious. There Plenty of inspiration for your own garden !
DEMONSTRATIONS at Kopersporen : the use of bronze tools in the vegetable garden and maintenance Felco garden shears.
HEX 2019 :
7, 8, 9 June
14 & 15 Sept.